Ad Series for a kitchen house
Today, a medium-sized kitchen store faces tough competition from many rivals - including many "furniture store giants" with integrated kitchen departments. Under their flood of advertising, the smaller companies are in danger of becoming invisible to the public. To counteract this and better communicate their own advantages, a series of advertisements for the daily press was designed and implemented.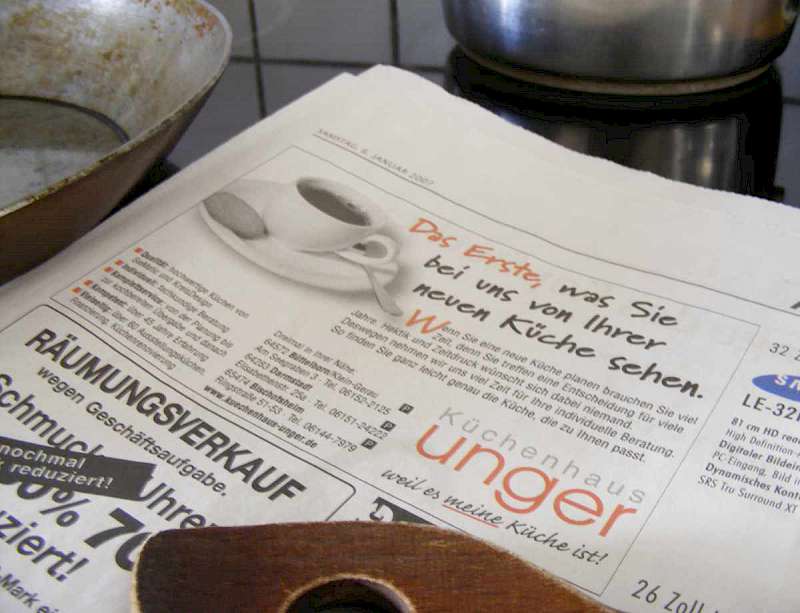 Discounts of 80%, ever new anniversary sales and clearance sales are not the appropriate advertising measures for a kitchen house that has built up a loyal customer base over decades. There are other and more convincing arguments that can be put forward.
Categories:
Graphic design